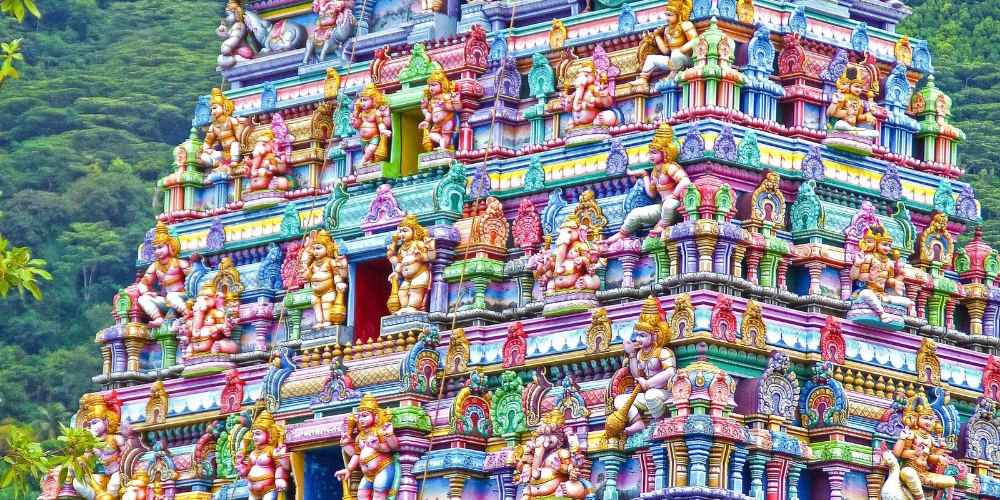 Top Ports in India
As one of the largest peninsulas in the world, India is an active hub for global import and export. With so many major ports helping to keep India's economy growing for this reason large companies are beginning to focus more on India as a potential headquarters for global business operations. The 9 coastal states of Maharashtra, Karnataka, Kerala, Goa, Gujarat, Tamil Nadu, Andhra Pradesh, Orissa, and West Bengal are the largest states in India. The location of part of the seaport. The following is a list of the top 10 cargo and container ports in India, some of which are ports served by Fletalia:
1. Kandla Port
Kandla Port is located 90 kilometers from Kutch Bay, was built in the 1950s and was the first free port in India. It is the largest container port in India in terms of value and quantity of goods passing through each year. It is also known  for being the busiest port due to the high profit margins of its grain exports and oil imports, for this reasson is the most prosperous port in India. Today, its imported products include heavy machinery, salt, textiles, chemicals and oil.
2. Port of Mumbai
The port of Mumbai is the largest port in India due to its size and volume of traffic. It is located in West Mumbai on the west coast of India, in a natural port. The water depth reaches 10-12 meters, which greatly facilitates the mooring and passage of large transport companies. The port of Mumbai is an important part of India's economic and commercial operations, handling approximately 20% of the country's foreign trade. It has four terminals and can handle a large amount of import and export, such as crude oil, petroleum, liquid chemicals, textiles, tobacco, manganese, leather and heavy machinery.
3. Port of Chennai
Chennai Port is the second largest port in India, Chennai or Mandras handles a huge amount of tons each year, over 100 million. BY the same time, it began operations in 1881 and was the third port established in India. The port of Chennai is located on the Coromandel coast of the Bay of Bengal. It is the main port of Tamil Nadu and has made great contributions to the local economy. In addition to the active cargo and container activities, the port of Chennai also attracts a large number of tourists every year to visit the famous lighthouses around it.
4. Port Blair
Port Blair is one of the youngest major ports in India and due to its enormous contribution to the economy, it was declared an official cargo port by the Indian government. It is located in a natural port with a depth of 12 to 13 meters. It can accommodate shipping companies up to 500 feet long. Port Blair, named after Andaman, the capital of the Nicobar Islands, is the crossroads between the Bay of Bengal and the Andaman Sea.
5. Port of Calcutta
Calcutta Port is known as the "gateway to East India" and receives goods from Australia and South East Asia. It uses two spring systems, namely the Haldia spring and the Calcutta spring. It is the most active port for jute trade and a major exporter of steel, iron ore, copper, leather, tea and coal. Its imported products include heavy machinery, papermaking, fertilizers, chemicals and crude oil. It is a natural river port that can easily accommodate shipping companies up to 500 feet long.
6. Port of Tuticorin
The port of Tuticorin is an all-weather port that attracts a large amount of global cargo. It is located in an artificial port with an anchorage depth of 10 meters. In the past, Tuticorin was the main port for maritime trade and pearl fishing. Its most important import and export products include salt, grains, edible oil, oil and coal.
7. Port of Cochin
Cochin Port is one of the fastest growing ports in India and the Arabian Sea. It is located between the Willingdon and Vallarpadam islands and annually transports 11 million tons of imported goods. The most important products for both imports and exports are among others tea, spices, coffee, mineral oil and fertilizers. It can easily accommodate transport lines of more than 500 feet since it has an anchorage depth of 15 meters and a loading depth of more than 32 feet. 
8. Port of Ennore
The port of Ennore has rail and road connections to assist shipping and can transport large quantities of coal (over 16 million tons per year). There are plans to expand the port with three multifunctional docks and five container piers. Unlike many ports owned by the Indian government, the port is privately owned.
9. Panambur Port
Panambur Port was inaugurated as India's main seaport in 1974, is located in the coastal city of Mangalore. It is an all-weather deep space port with 17 berths and operates all year round. It is a trading point between Karnataka and Kerala and transports important imported products such as fertilizers, timber, cellulose and oil. Exports include coffee, iron ore and cashew nuts.
10. The Port of Visakhapatnam
The port of Visakhapatnam (or Vizag) is the oldest shipyard in India.  It is one of the unique natural ports in the famous Bay of Bengal. It was inaugurated as the main port in 1933 and moves 1.2 million tons from its 24 berths every year. Products traded here include iron ore, pellets, coal, aluminum and oil. Due to continued investment by the Indian government, plans have been made to further modernize the port.